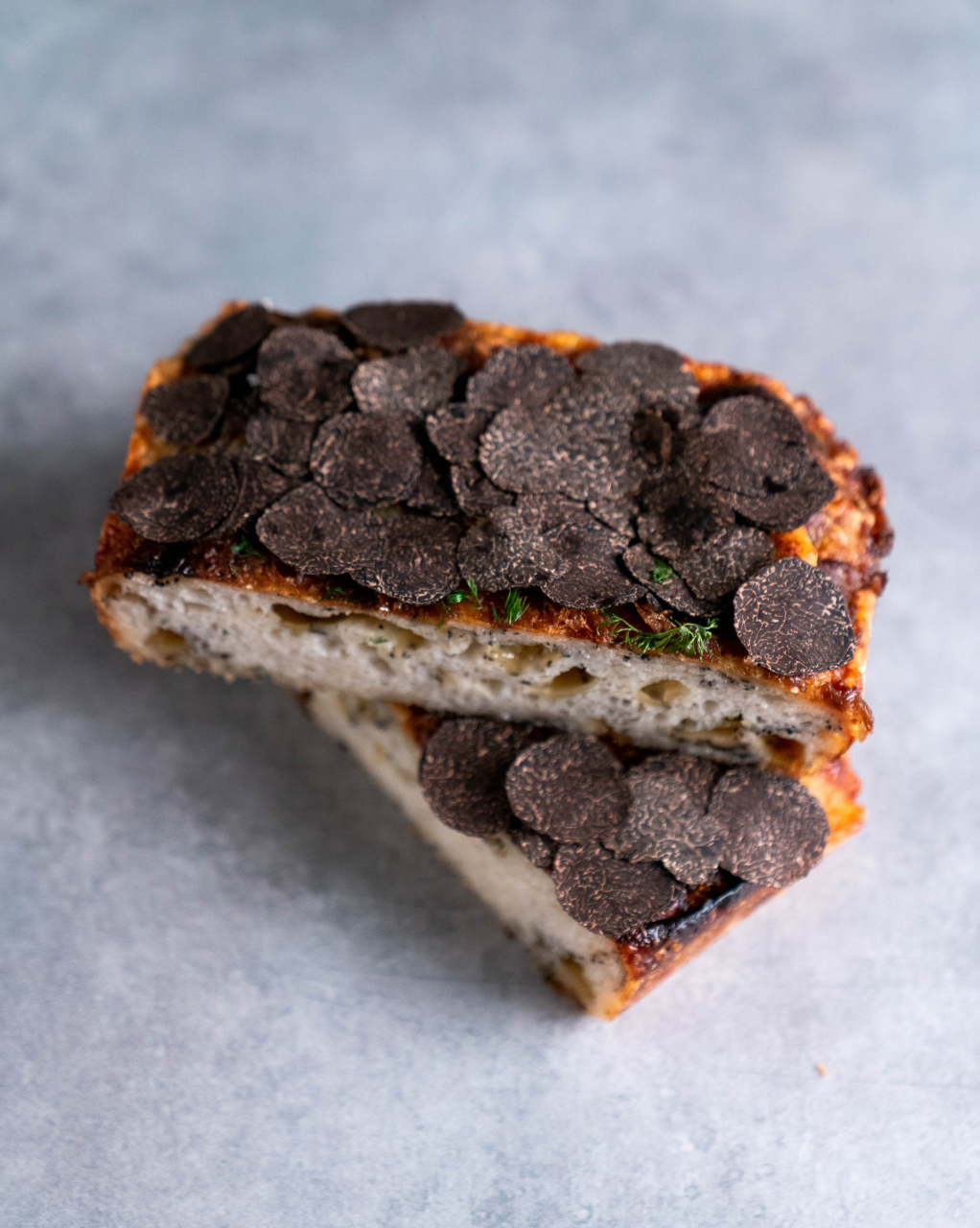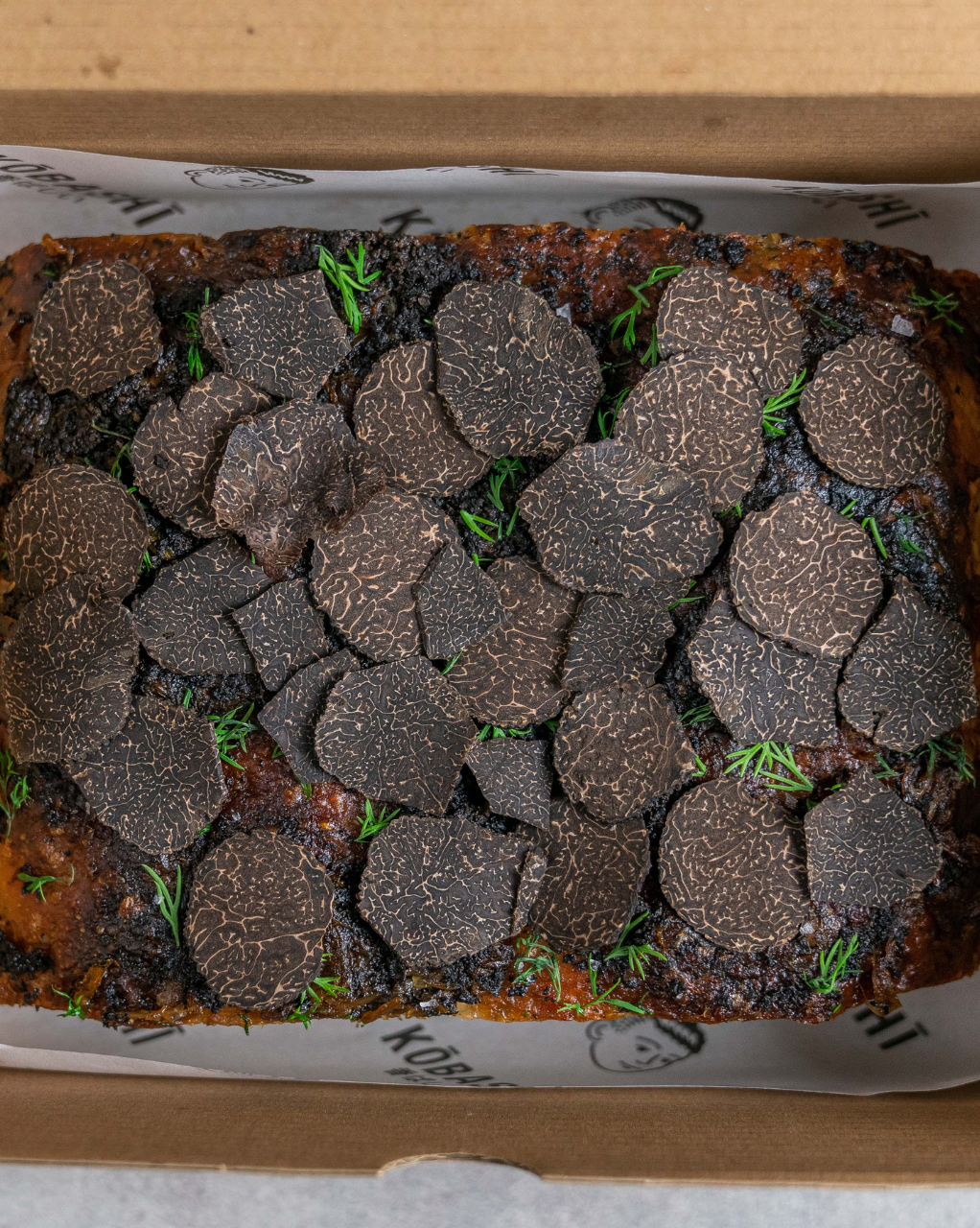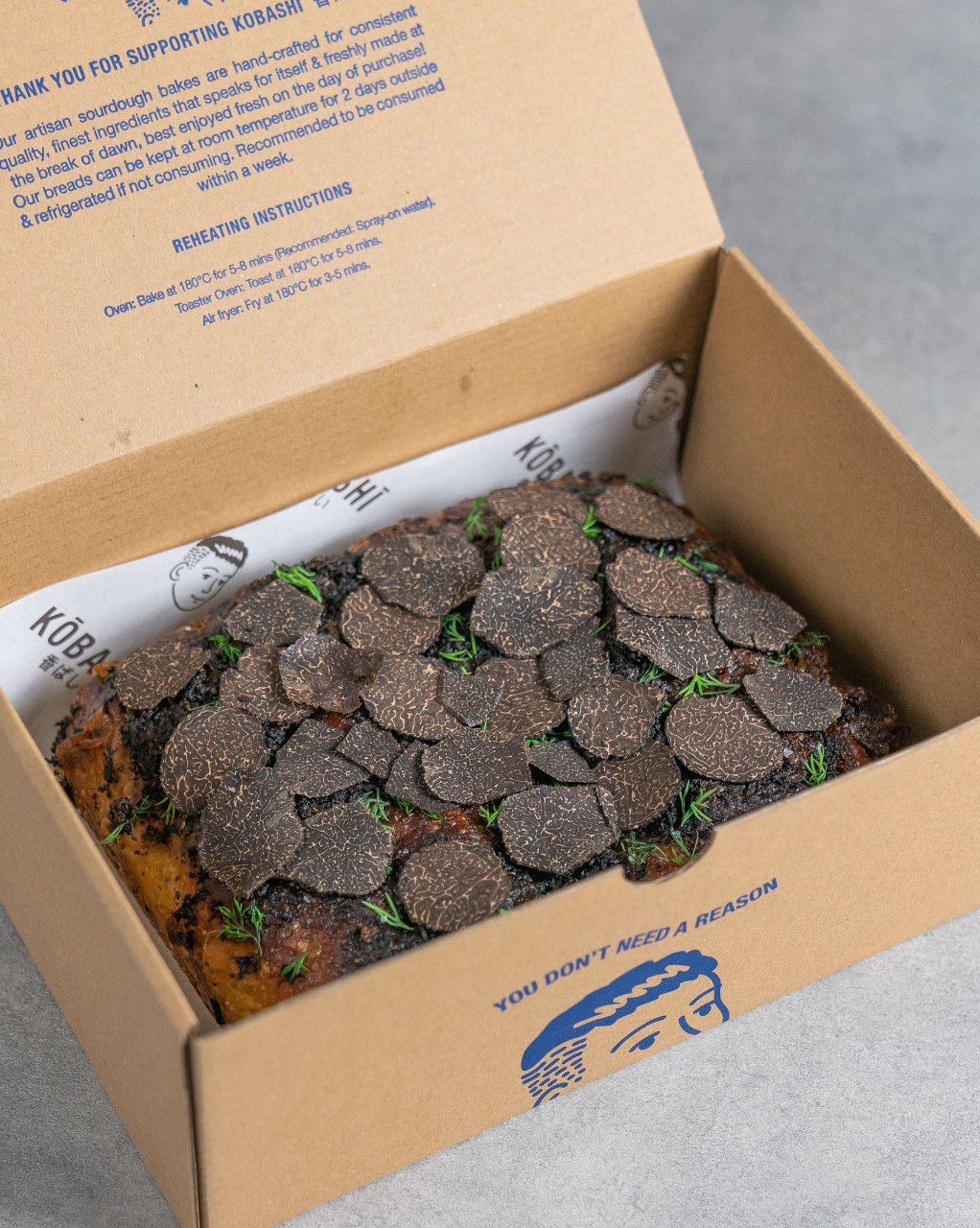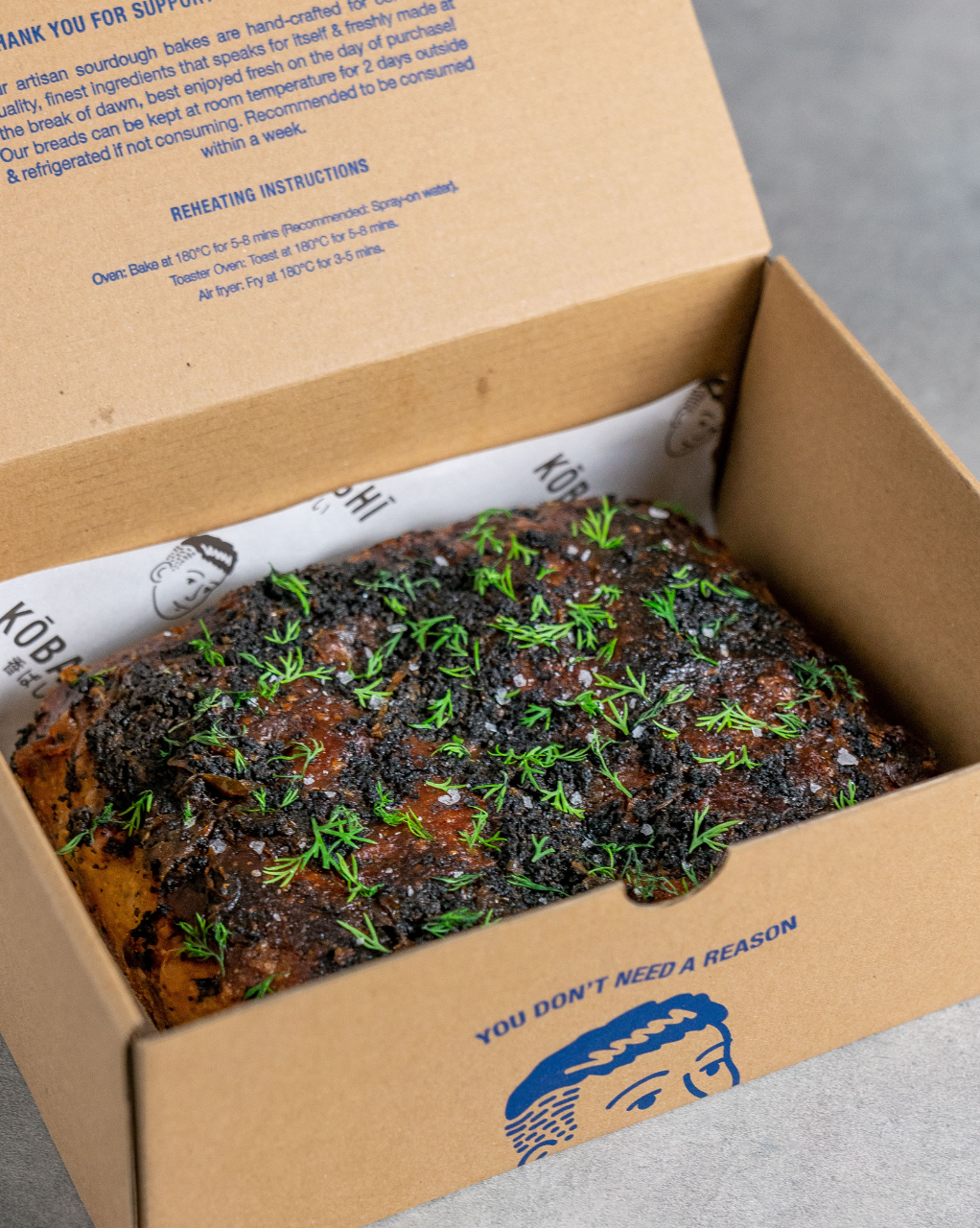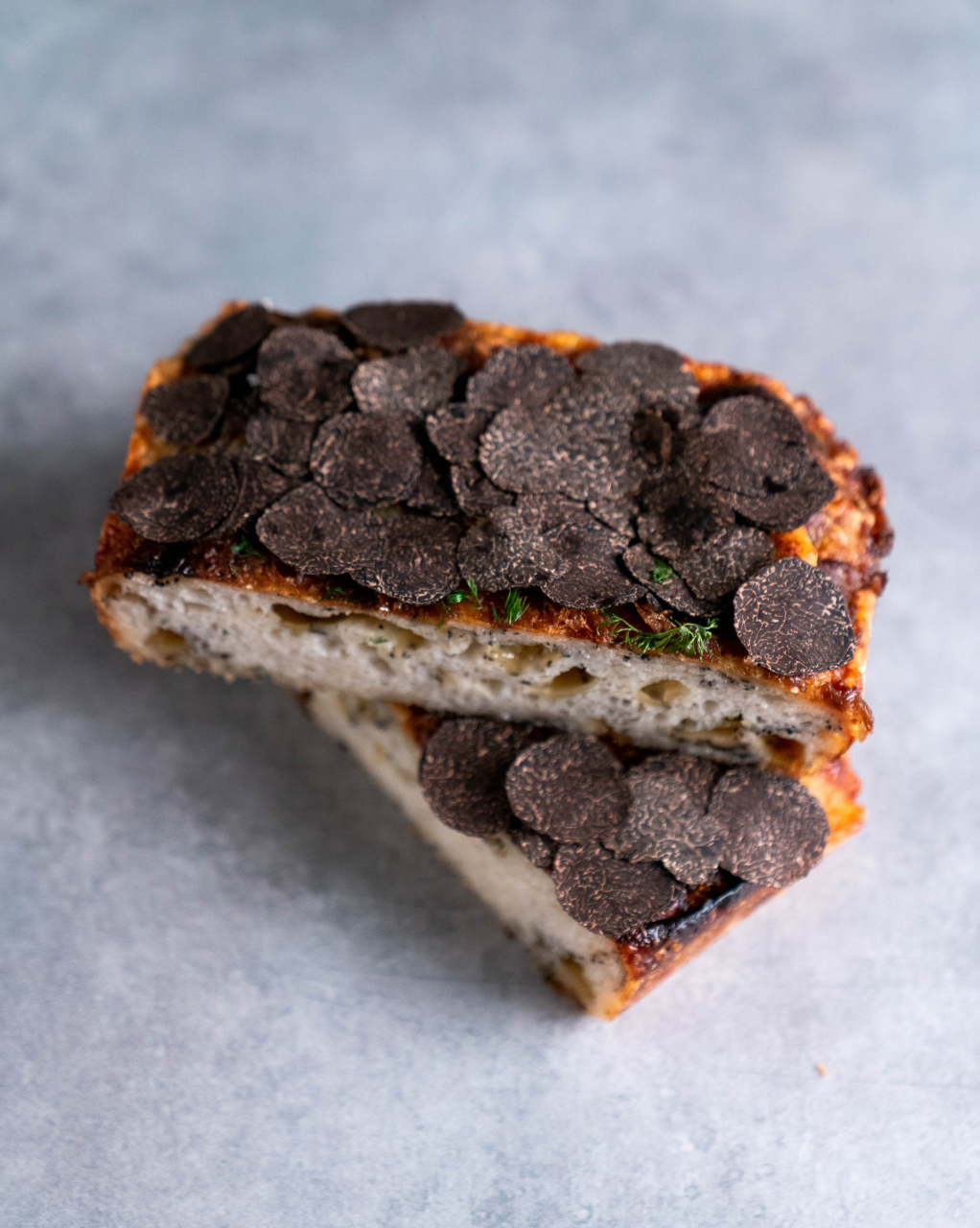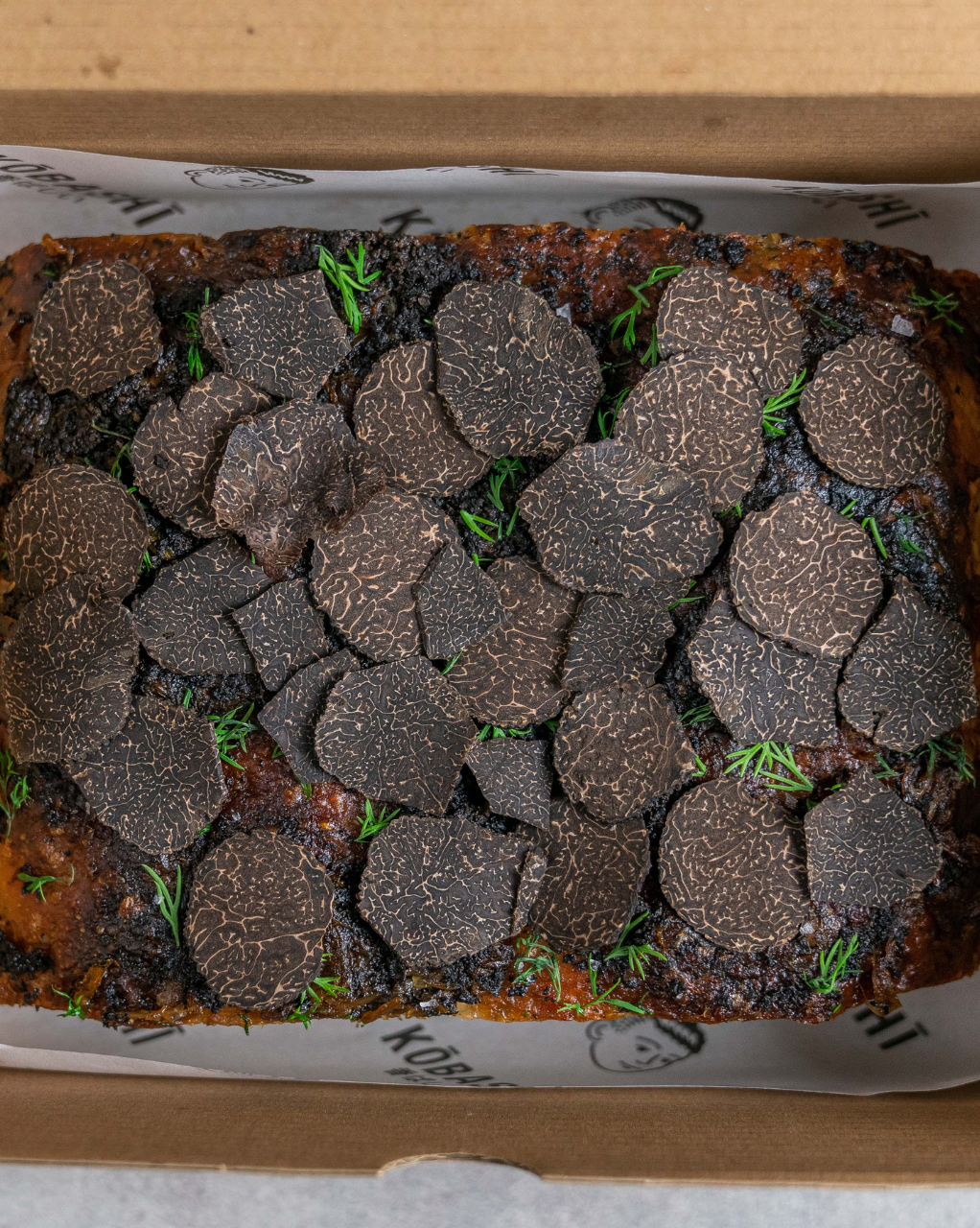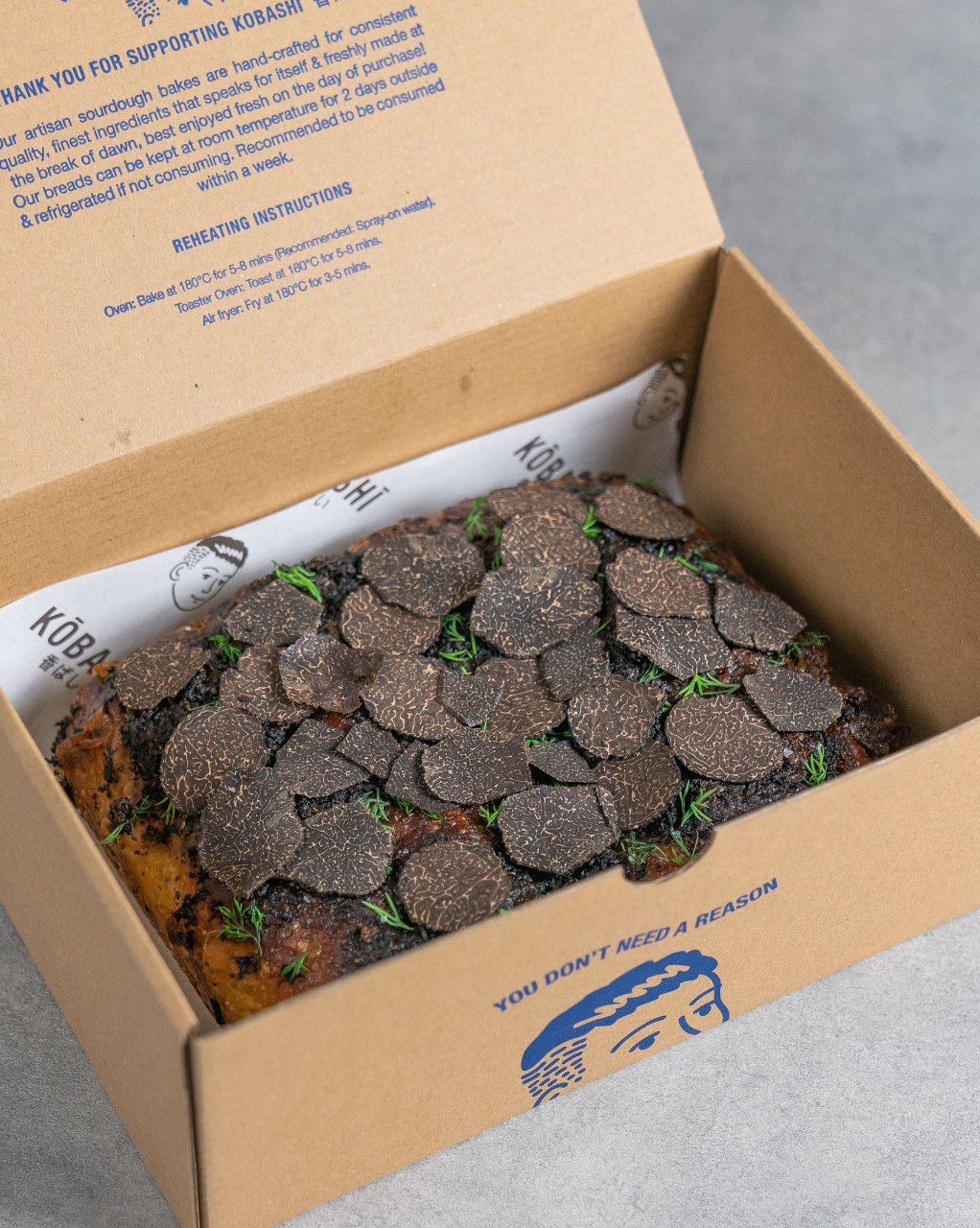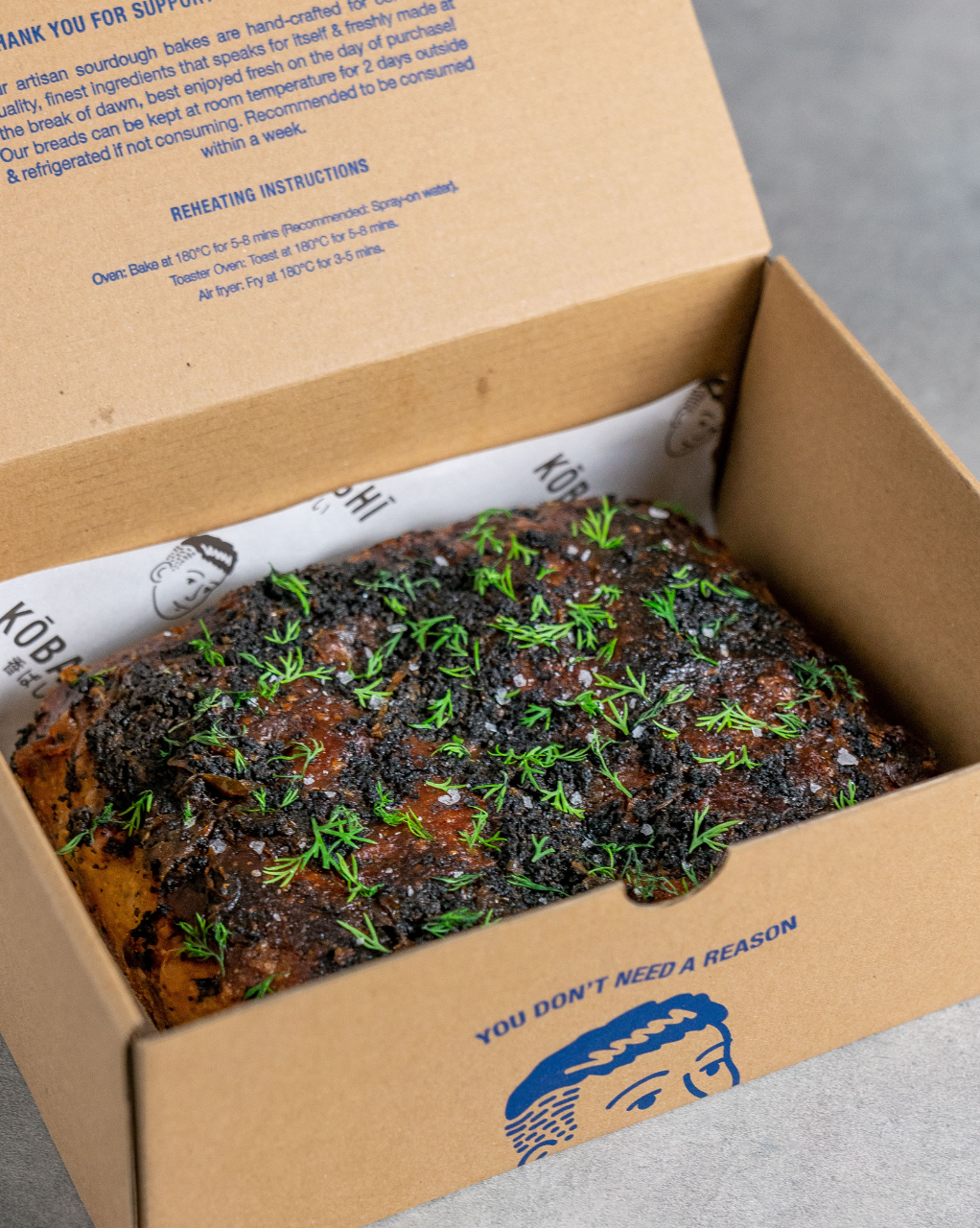 BLACK SUMMER TRUFFLE DUO CHEESE SOURDOUGH FOCACCIA
Duo Cheese | Summer Truffle | Caramelised Onion

Overnight sourdough focaccia infused with black summer truffle sauce, folded together with mozzarella and provolone cheese. Intense nutty and earthy flavours of the black summer truffle pairing with the sweetness and deep flavours of the caramelised onions. Topped with dill fonts giving off fresh citrusy notes.
*Pictures with freshly shaved truffles on top require an add-on.
Real time Visitor right now