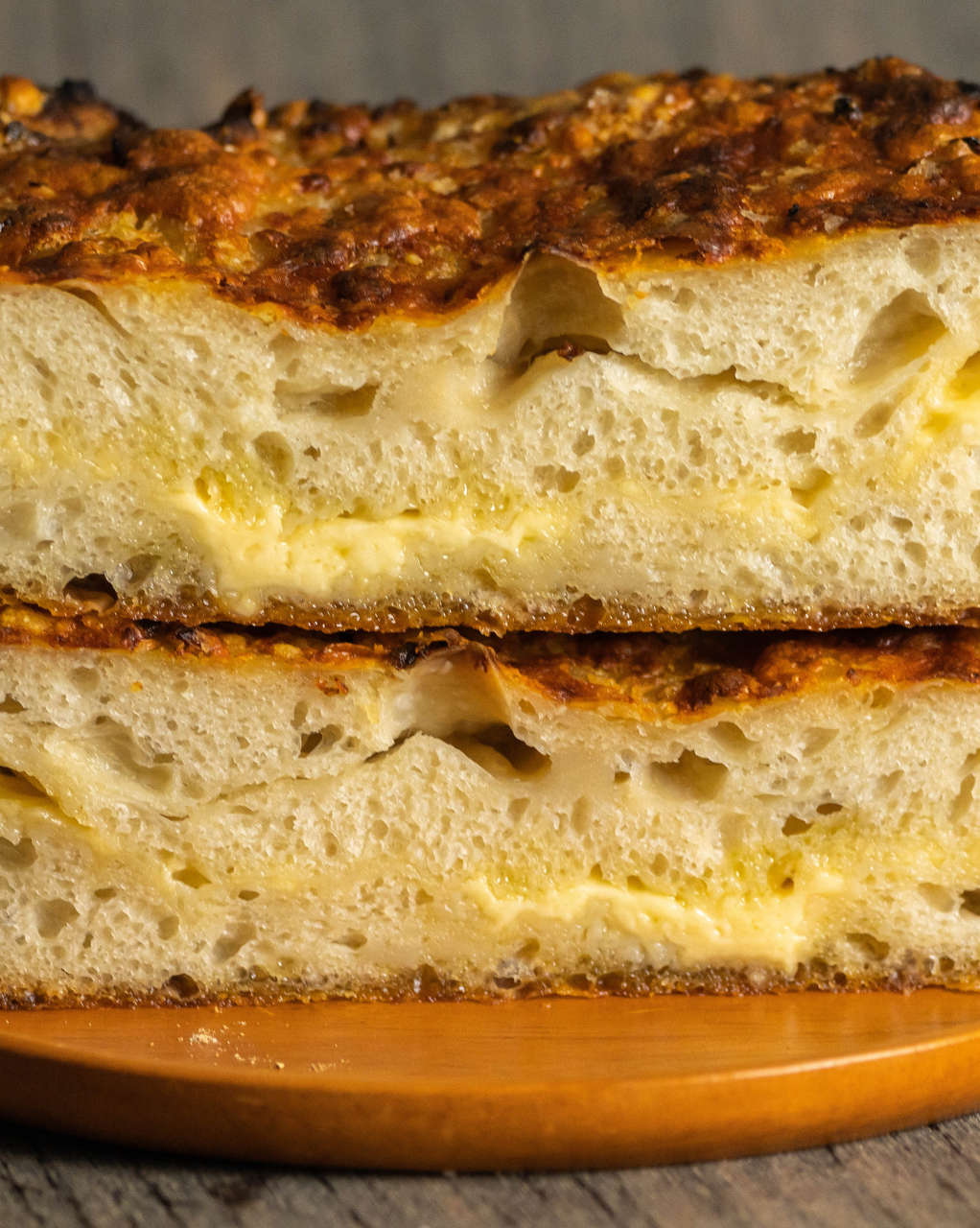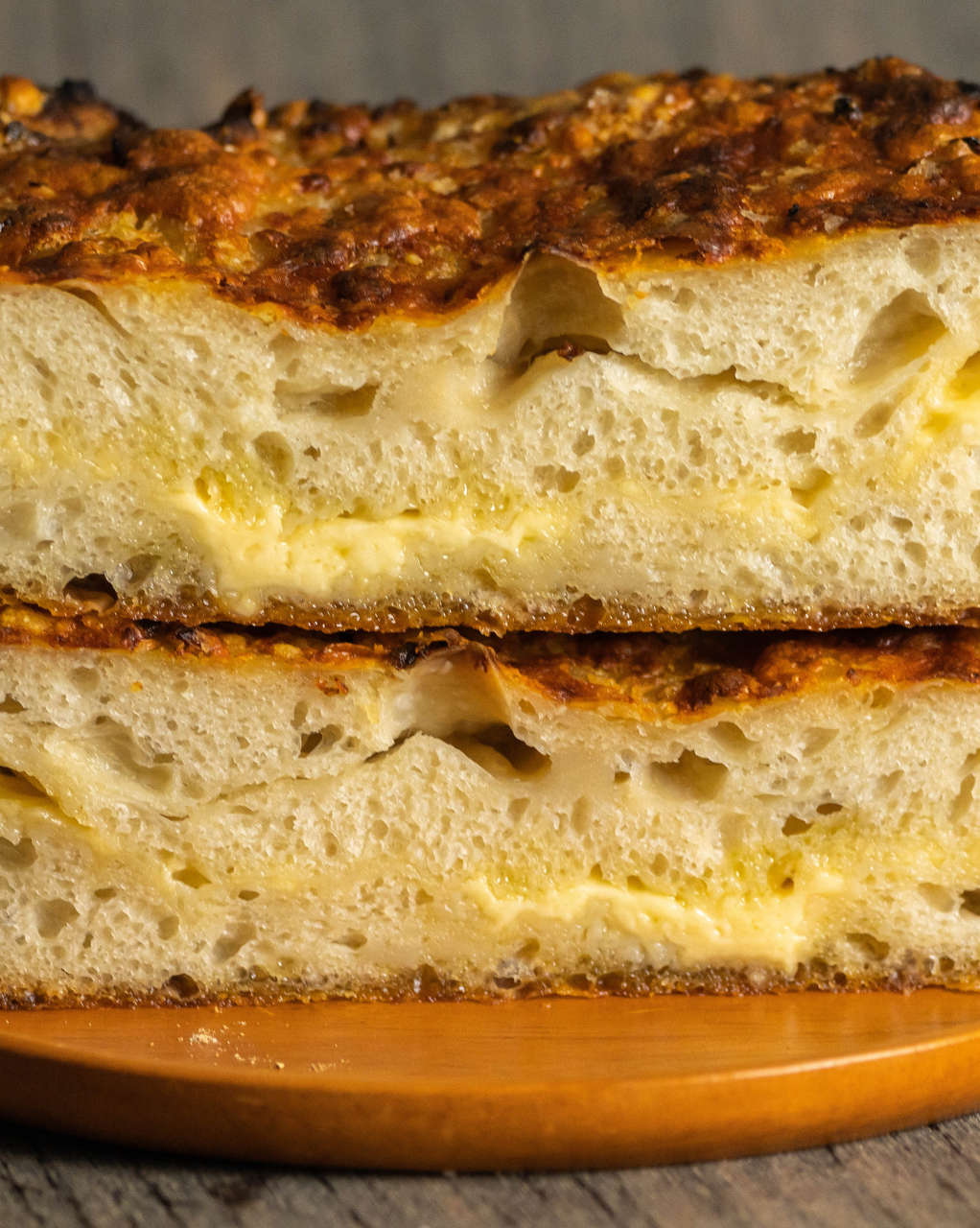 3 Cheese Sourdough Focaccia
Mozzarella | Cheddar | Parmesan | Garlic Bits

Are you a cheesy person? With a mix of Trio Cheese, we have created a cheesy centre, with distinctive layer of focaccia and cheese. Perfect treat for cheese lovers, topped with Parmesan, more shredded cheese and garlic butter glaze. Creating a perfect crust! This 600g of focaccia would be perfect for sharing!
Real time Visitor right now